Our platform is developed with accessible data in mind.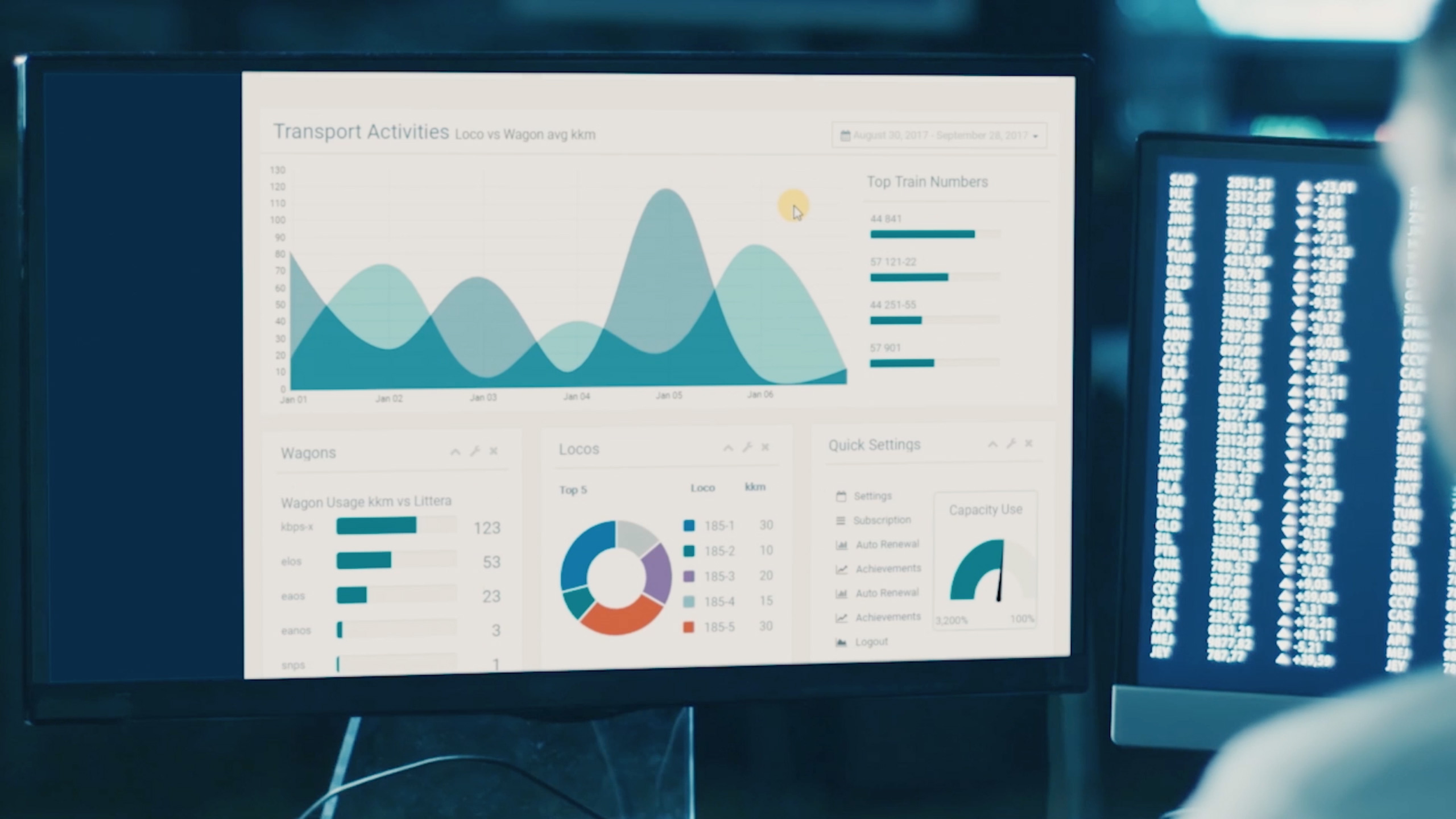 Easily accessible information
Data from RMD's system is easily accessible in real time for the users through a digital interface – a dashboard for computers, tablets or smart phones that is customised to suit each customer's unique needs. The interface displays warning signals, utilisation and keep track of maintenance cycles.
App for train drivers
Through RealTime Metrics & Dynamics app My Train, the driver gets access to the train's information and warnings in real time. Using the app, the driver can add his or her own operational observations into the system.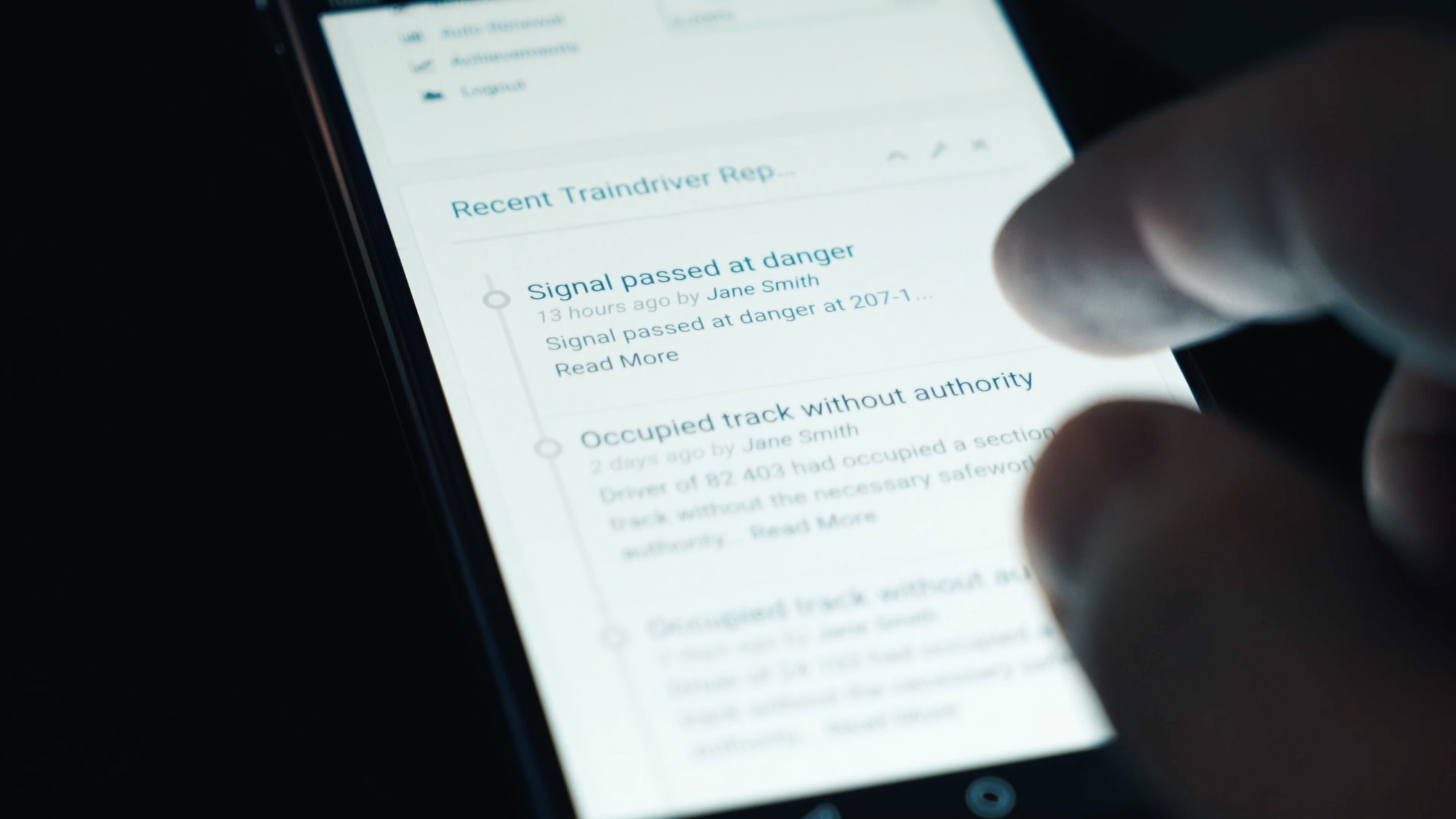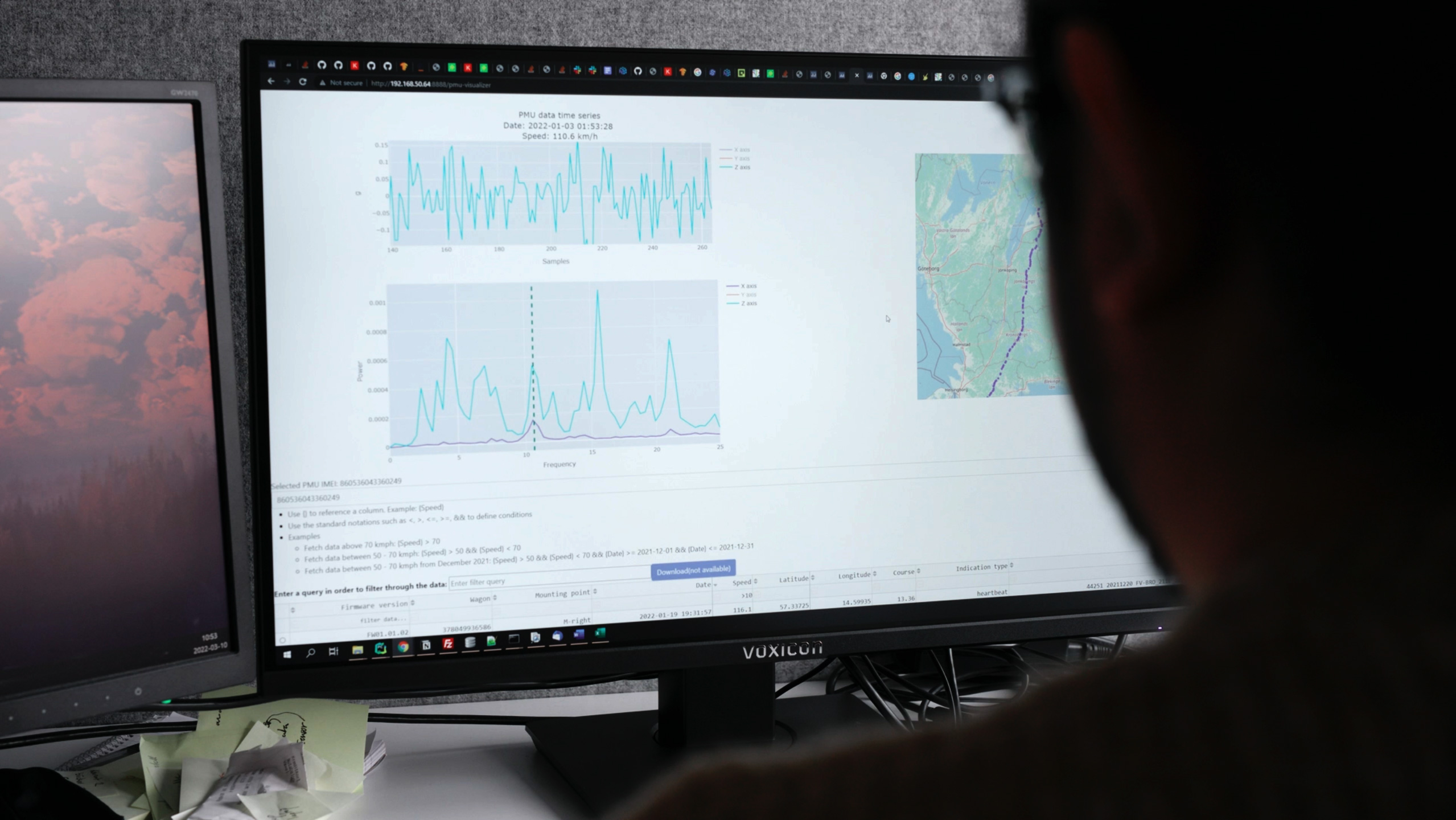 Data sharing
The data can also be shared with external systems, such as Common Interface, where it is presented to traffic principals.